Top 3 Cognac Tours & Tastings
Top 3 Cognac Tours & Tastings
Our favourite tours of local cognac vineyards, cellars, and distilleries
The exceptionally charming commune of Cognac is a 45 minute drive away from La Cour de Husson. It's a compact city with lots to offer. Situated along the River Charente between Angoulême and Saintes, Cognac gives its name to one of the world's most famous brandies. You can tour the world-renowned Cognac distilleries, have cocktails on rooftop bars, eat in some exquisite restaurants, and shop in the quaint cobbled streets. Here are our top 3 favourite cognac tours and tastings:
Maison Hennessy 
For €15pp, the Hennessy tour offers an immersive hour of all things cognac. They talk you through the fascinating history of the family business, which was started in 1765 by Richard and his son James Hennessy, and remained in the family until it was merged to become LVMH (Louis Vuitton Moët Hennessy) in 1987. You get to see (and smell) the delightful cellars where the age-old barrels of eau de vie are stored, enjoy a short boat ride on the Charente, and then the all-important tastings.
If you are a designated driver they even offer a grape juice tasting.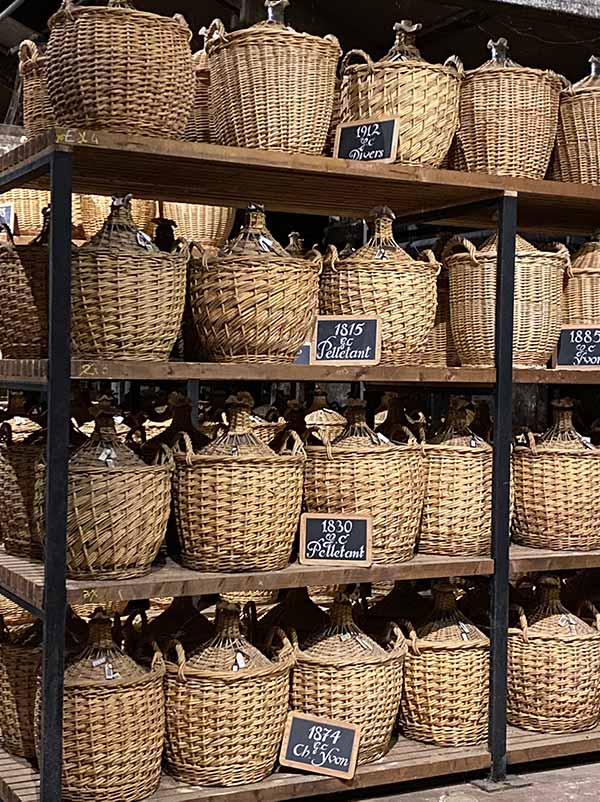 Just some of the ancient eau-de-vie that go into making the blends of the final cognac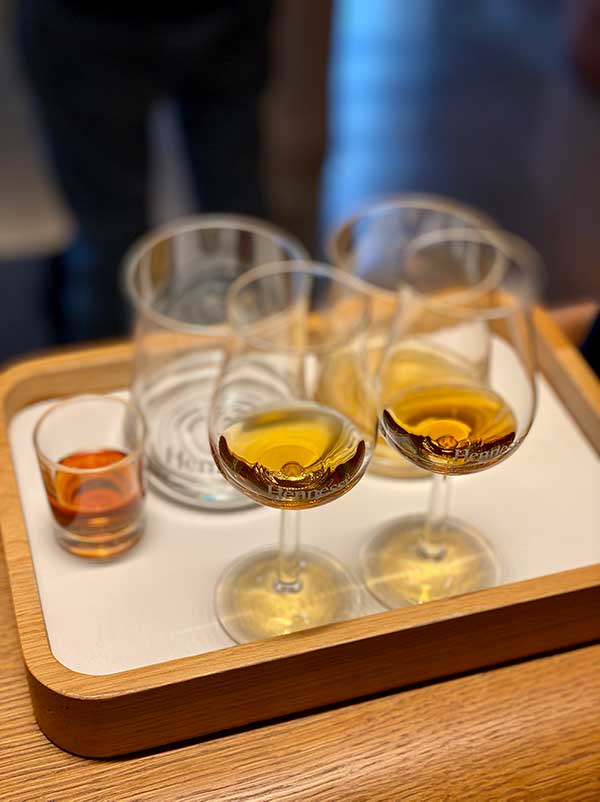 The selection of cognacs to taste on the Hennessy V.S.O.P Privilège tour
Domaine Pasquet 
This tour is great to combine with a day out in the city of Cognac. The stunning Cognac Pasquet (50 minute drive from La Cour de Husson, just south of Cognac) is run by couple Jean and Amy. They make excellent organic, vegan cognac and pineau, using very eco-conscious methods. For just €16pp you can discover their cognac with an in-depth tour (in French, English, and Italian) followed, of course, by a tasting!
A bottle of Jean-Luc Pasquet's rare Folle Blanche cognac 
The wonderful owners Amy & Jean Pasquet
Domaine des Chaillis
Domaine des Chaillis is our closest Cognac house (5 minute drive or a 30 minute walk through the vineyards) and is literally over the field! An independent, family-run vineyard and distillery, Monsieur Tallon produces for the world's top cognac houses, and also makes his own very special Cognac. We can arrange a vineyard tour and tasting, please ask for details.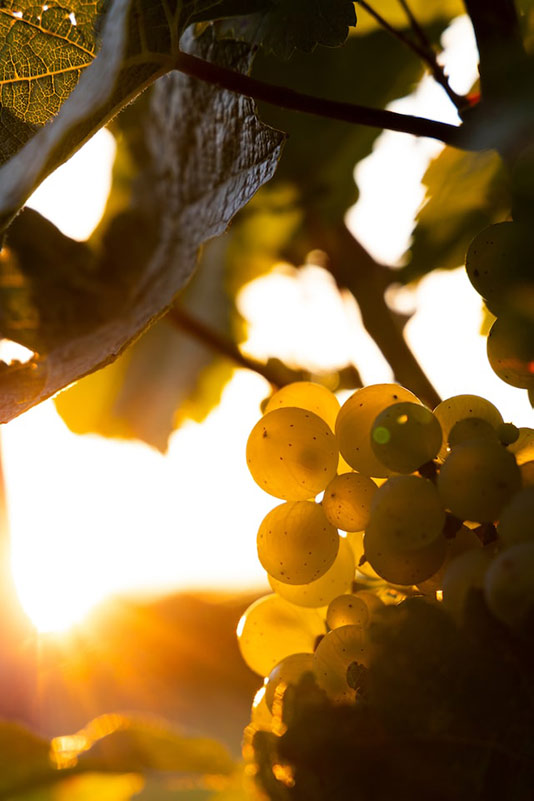 Enjoy a luxury getaway at La Cour de Husson