Top 7 things to do in Angoulême
Top 7 things
to do in Angoulême
Our top 7 things to do in the vibrant cultural hub of Angoulême
The architecturally stunning Angoulême is a 35-minute drive away from La Cour de Husson and it has a huge array of bars and restaurants, shops, museums, and galleries. It is home to the annual ramparts classic car race in September, and the world's second-largest comic book festival, Festival de la Bande Dessinée d'Angoulême, in January.
Built high up overlooking the Charente River, Angoulême is known as the 'Balcony of the Southwest'. It is rich in culture with many festivals throughout the year, celebrating gastronomy, cinema, art, theatre, and perhaps most famously, comics and graphic arts.
Here are our top 7 things to do in Angoulême.
Spend a day in the i
nternational capital of comics
Once an industrial town built on the paper industry, its many merchants supplied the majority of France with paper. When the industry slowed down, the city's paper merchants kept productive by manufacturing comics. Now it's home to several universities and studios that specialise in graphic arts which adds to the richness and diversity of the city's culture and keeps its history alive and ever-relevant today.
The international comic book festival – Festival International de la Bande Dessinée d'Angoulême has taken place every year in the city since 1974. The four-day festival, held in January, attracts hundreds of thousands of comic book enthusiasts from all over the world.
Since 1982 the city walls have been adorned with large-scale comic and graphic murals and street art. You can use the Angoulême Murals app to help to discover them on a walking tour of the city.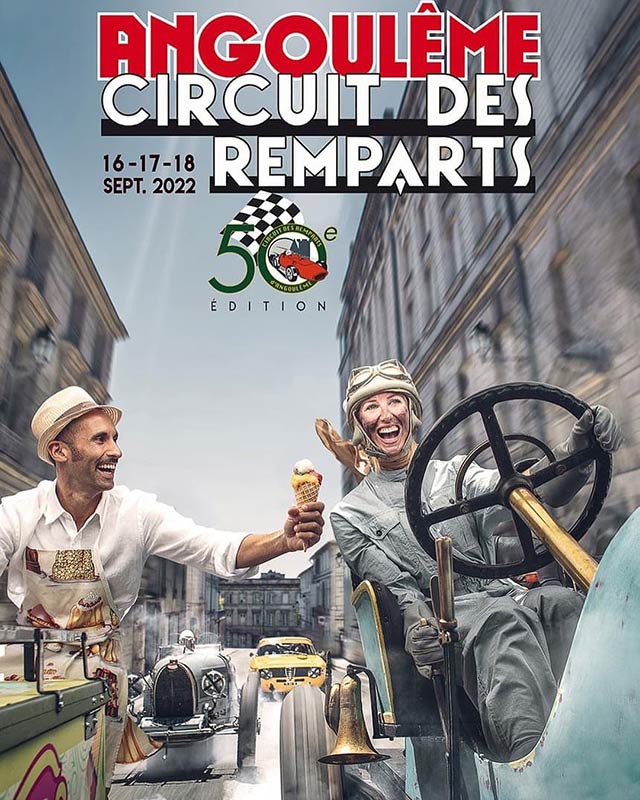 Live life in the fast lane at the Circuit des Ramparts
Every September the city is taken over by a sea of chrome and brightly painted metal as the centre sees over 200 classic cars race around the historic ramparts. There are many different events and exhibitions themed around vintage cars for all to enjoy. Steeped in history the competition dates all the way back to 1939, interrupted by the war and then resumed in 1947. The event draws crowds from all over the world for the three-day spectacle.
The events are split into vintage car rallies, competitions and races, and exhibitions. In 2023 there will be an exhibition focusing on female racing drivers including Camille du Gast, the first French female racing driver in 1901. The exhibition runs from 2 September to 8 October. 
Delve into the history of comics at the Librairie du musée de la bande dessinée
Home to one of the largest collections of original strip boards and comics in the world, this wonderful museum regularly updates its collections and exhibits so there is always something new to discover. It examines in detail the importance of graphic arts and comics on Angoulême and wider France and Europe. The museum has a complete history of French, Belgian, and American comics and also explains the creative process that is undertaken to create the comics. Open Tuesday to Sunday (and free on the first Sunday of the month) it's a truly fascinating place to explore.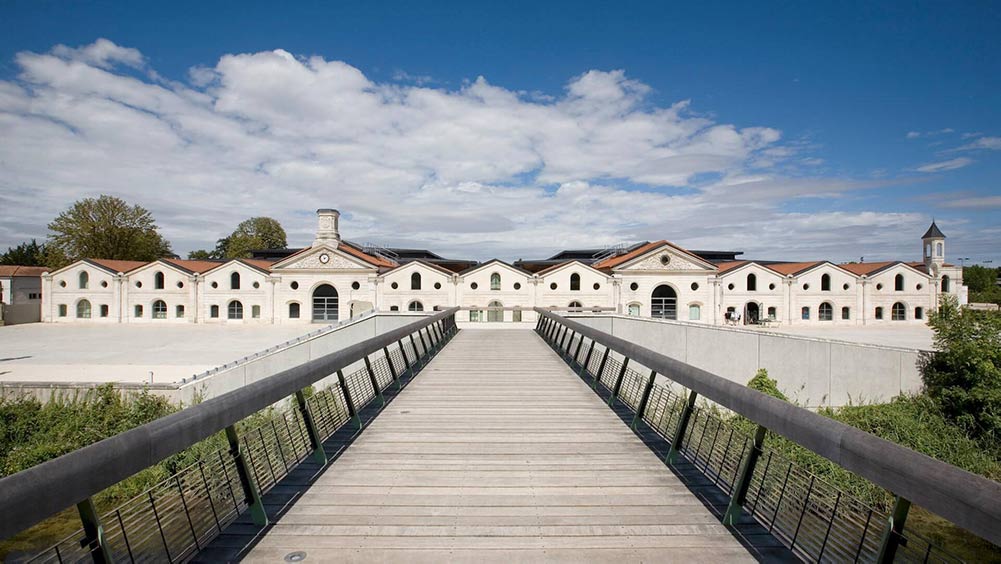 Get lost in the cobbled street made famous by The French Dispatch
Wes Anderson's 2021 hit film starring Tilda Swinton, Benicio del Toro, Timothée Chalamet, and Bill Murray to name a few, was filmed all around the city of Angoulême. After researching several French cities including Paris and Lyon, Anderson decided on Angoulême for its architecture, cobblestone winding streets, and abundance of French charm. You can find QR code stickers around the city which highlight the different sites from the film or just wander around and spot the scenes you recognise.
Expand your movie knowledge at the Francophone Film Festival
Held each year at the end of August, the Film Francophone d'Angoulême festival celebrates French-speaking cinema. The films are shown not only in the city's cinemas but also in the squares. It attracts professional and amateur filmmakers alike, as well as cinephiles from all over France and Europe.
Enjoy a morning feasting on delicacies and people-watching at Les Halles d'Angoulême
This is our favourite nearby market. One of the most stunning 19th century covered markets, its intricate design is home to a vibrant food and drinks market selling local produce.  There are also several bars and cafés with seating so you can do some shopping or sit with a drink and snack and watch the world go by. It's open each day with the exception of Mondays 7am-1pm, however it's the place to be on Saturday mornings, bustling with activity and locals catching up over pastries, coffee, or a glass of wine! (This is France after all).
The food stalls are abundant, with many organic fruit and vegetable stalls, then many local producers selling cheese, fish and meats, local honey and the best breads and pastries of course!
Our favourite stall in the market sells the most incredible olives, tapenades (just check with them as to which is vegan if you're like us!), nuts and dried fruits, we often get the produce from here for our homemade granola that we make for guests breakfasts (it's pretty delicious if we do say so ourselves).
Explore the history and culture of the city at the Musée d'Angoulême
Tucked around the corner from the Angoulême cathedral (also one not to miss!) this fascinating museum has permanent displays ranging from dinosaur bones to 1920s ceramics, as well as a regularly changing program of art exhibitions.
It was opened originally as part of the town hall in 1868 with the stand alone museum not being acquired until 1920. It is now centred around three main collections – the arts of Africa and Oceania, Archeology, and Western arts including ceramics ranging from the 16th to 20th century. Perhaps its most famous piece and something that draws in history-lovers from all over France is a ceremonial gold helmet from 500 BC!
Open Tuesday – Sunday it's well worth a visit.
Enjoy a luxury getaway at La Cour de Husson